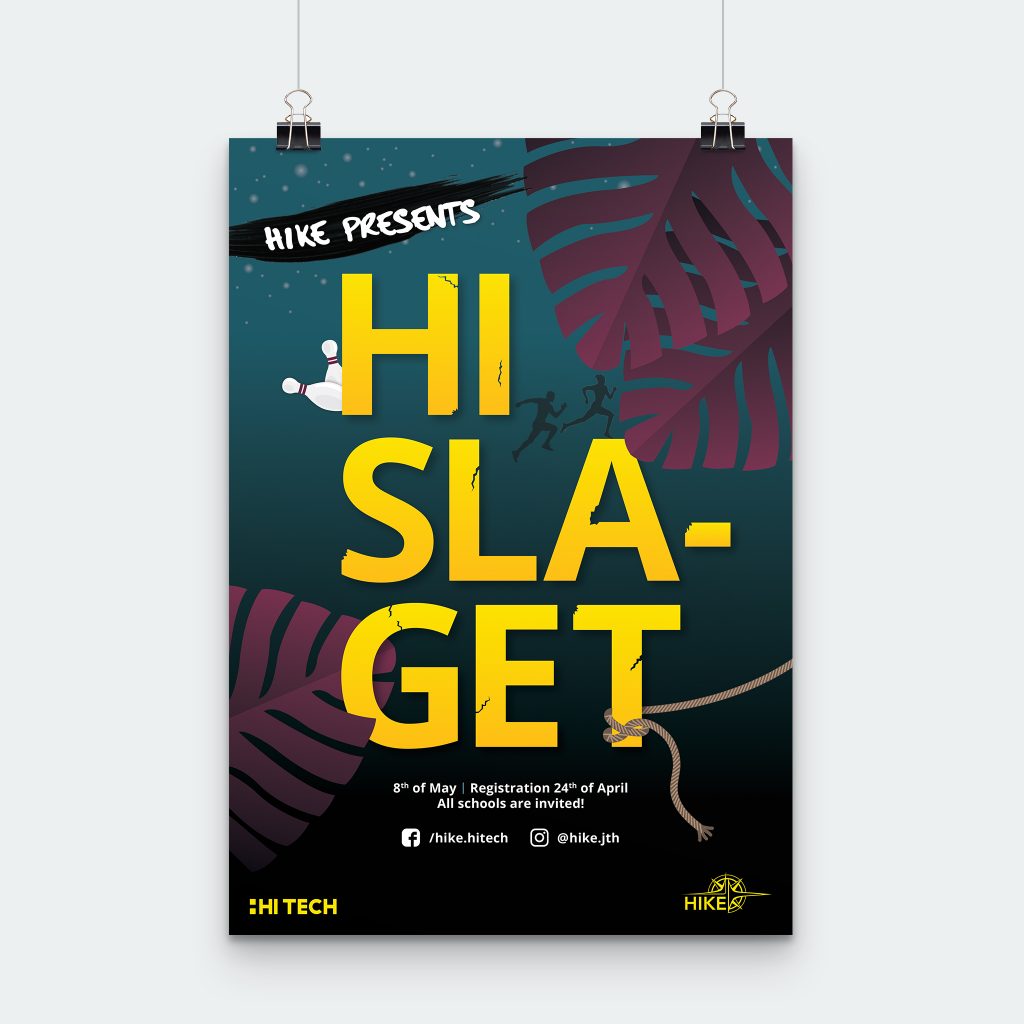 HIKE
Posters, fabric patches and social media content created for the student organisation HIKE during my time as their graphic designer.
Between October 2018 and May 2019 I was the main graphic designer for the student committee HIKE that operates at the School of Engineering at Jönköping University. This meant I produced both digital and printed material for all events. This included posters that were put up around the school, material for social media such as Facebook cover photos and images for Instagram, as well as fabric patches that students glue to their overalls.
Here you can see some of the works I created during my time in HIKE, for a range of different types of events – everything from a sewing circle to a ski trip to a hot dog eating contest.
Illustrator
InDesign
Photoshop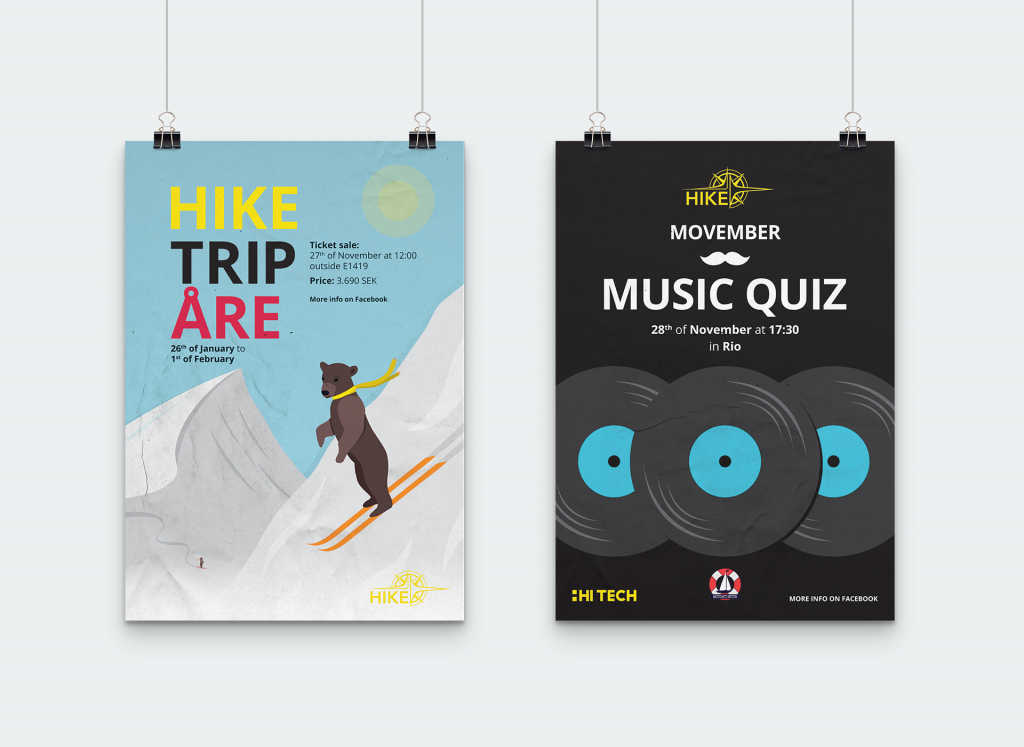 About the association
HIKE is the study social committee at the School of Engineering at Jönköping University. The team consists of 14–18 people that organise trips, events, and activities both on and off campus throughout the school year.
HI TECH, the student association of the School of Engineering, has a clear graphic profile in regards to typography and logos that has to be followed, something that creates an interesting challenge for every new task.