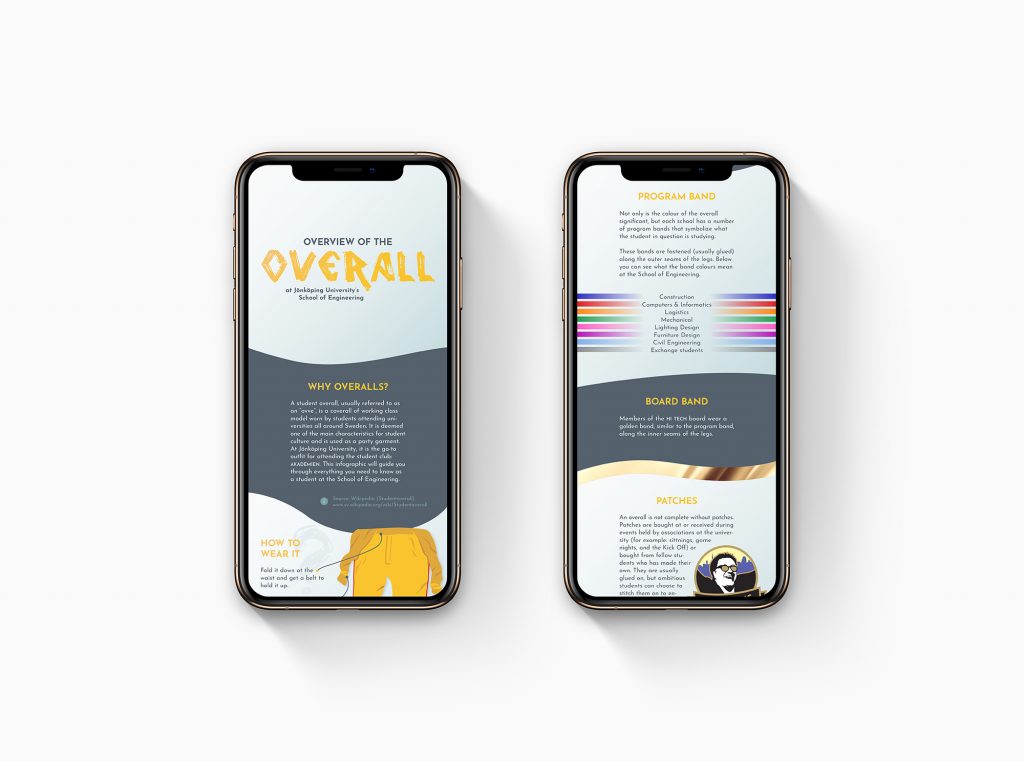 Mobile infographic
Digital, scrollable infographic about the overall culture at Jönköping University.
Jönköping University has a rich student life, and like many other universities around Sweden, students own overalls that represent their school, scientific studies, or associations. At Jönköping University, there are several different colours of overalls. They all represent different things and come with a range of rules.
I have created a scrollable infographic, adapted for phone screens, about the overalls culture at Jönköping University's School of Engineering to help new students navigate themselves in the jungle of colours, associations, rules, patches, trading, and equipment.
The composition is put together in XD and InDesign, with all illustrations created in Illustrator.
Open the infographic here.