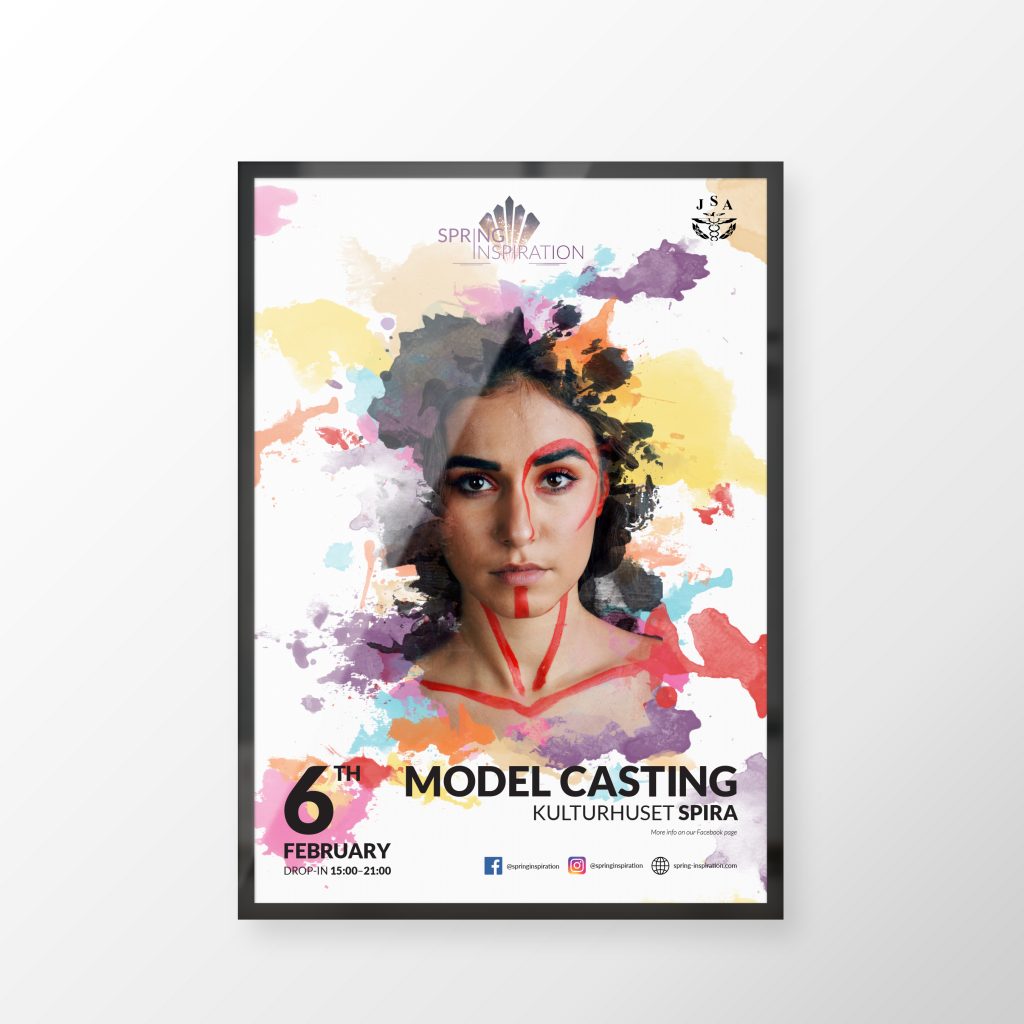 Spring Inspiration
Posters, tickets and program leaflet for the fashion show Spring Inspiration.
As the manager of the graphic design team for the student-organized fashion show Spring Inspiration, I produced several posters that were put up around campus and in the city of Jönköping, images for social media, tickets, a photo wall, and the program leaflet for the show, among many other things. I also kept the website updated.
In my role as manager, I was responsible for two other people of my team as well as has an overarching role to make sure everything within our area was done – and in time.
Here is a selection of the material I created for Spring Inspiration.
Illustrator
InDesign
Photoshop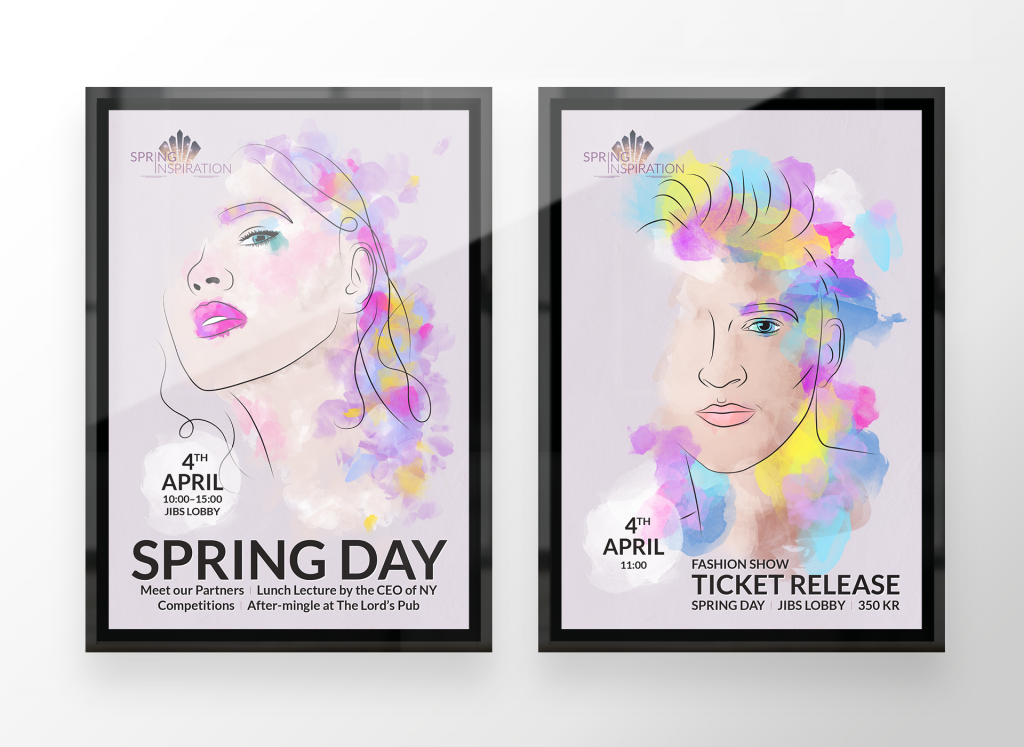 Om modeshowen
Spring Inspiration is the largest student-driven fashion show in Scandinavia and is organized under the International Business School at Jönköping University. The annual event is visited by around 800 people.
Behind the fashion show stands a team of 20–22 students, split up into smaller project groups that specializes in different areas, such as sponsors, event, marketing, and graphic design. I was the manager for the graphic design team of Spring Inspiration 2018, a mission that lasted eight months.