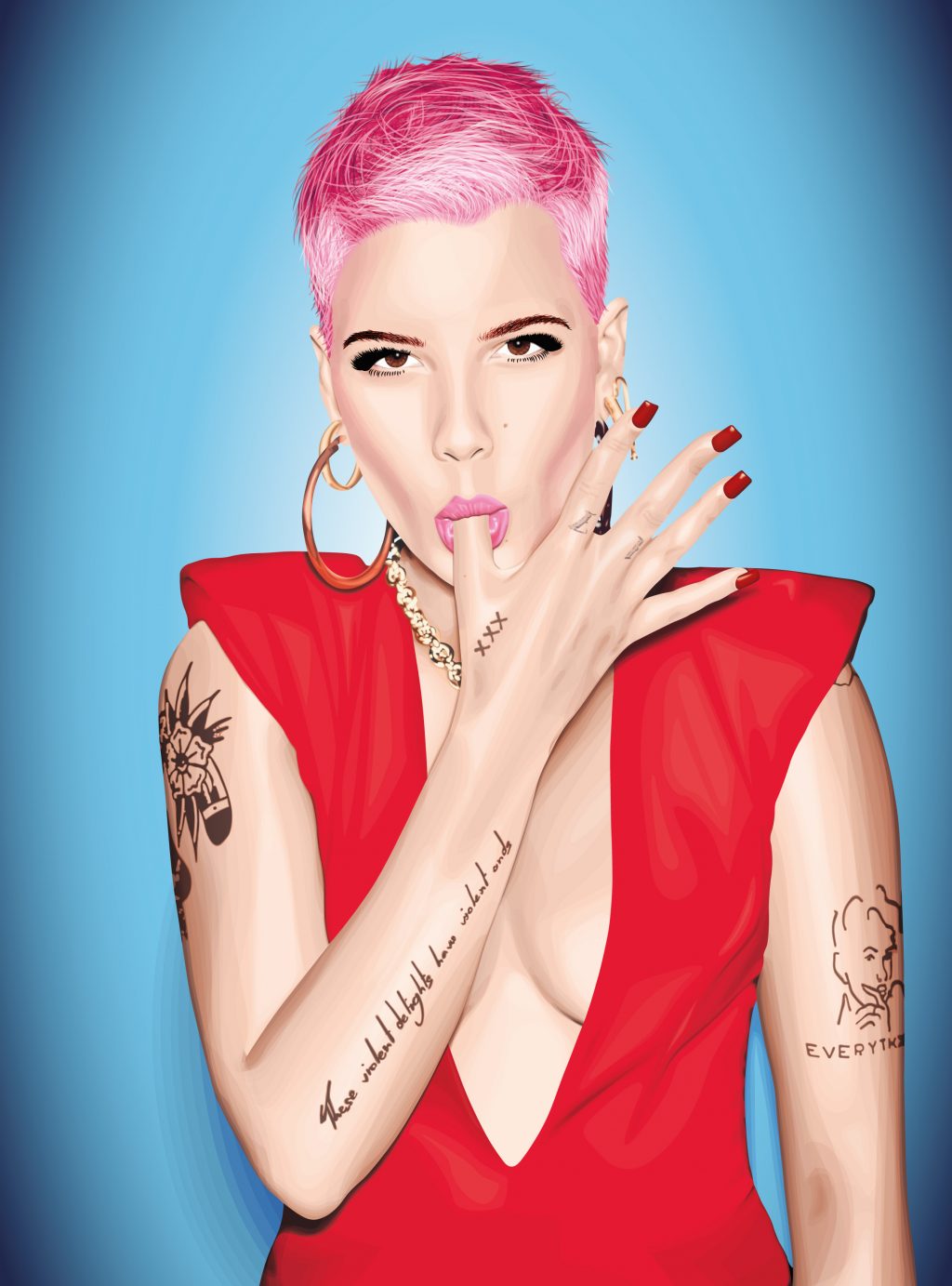 Vector portrait
A semi-realistic portrait of the singer Halsey, created in Adobe Illustrator using a layering technique.
To create this portrait I used a layer-on-layer technique. I created base layers on top of my reference image (original photo by Papermag/Ellen Von Unwerth) with the most prominent colours and sections of the image. The pink hair, the red dress, the skin tone, eyes, lips, maroon nails, red dress, and so on.
Then I added layer upon layer with low opacity on top. These layers varied from 30% to 2% opacity to achieve those soft transitions. I started with shadows, then moved on to highlights, and finally finished it off with details such as their tattoos.
Below, you can see the results of the layering technique in contour mode in Illustrator. This means you can only see the vector paths ("layers") and the amount of layers required to achieve the final result becomes evident.
This actually started out as a fun hobby project on the side, but transformed into an assignment for a course at university – where we fittingly should digitally illustrate a portrait of a person of our choice.